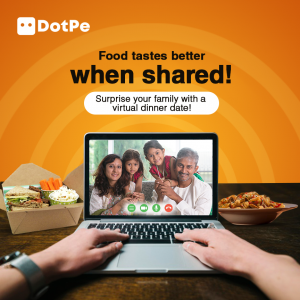 NCR Startup DotPe is distinct from that of a food-aggregator platform like Zomato. Zomato provides end-to-end discovery and delivery services while DotPe is more of a Shopify model.
DotPe is a merchant-focused commerce platform which helps merchants get digitized and reach more consumers. It provides the following services to a merchant: (1) sell-in-person or online, (2) store and product marketing, (3) manage commerce (delivery, billing etc), and (4) payments. DotPe has enabled digital ordering for F&B merchants through which any customer can place an order through QR code, Facebook, WhatsApp etc.
We note that unlike food-aggregator platforms, DotPe provides merchants with consumer data about eating patterns and merchants can use it for better marketing purposes.
DotPe has 6.5 mn registered merchants, out of which 1 mn are active with annualized run-rate of 15 mn orders processed. Active merchants are those who are either paying them, sharing the catalogue or are active through orders. Per our latest understanding, ~50,000 merchants are paying DotPe for services availed.
DotPe doesn't see itself as a competitor of Zomato / Swiggy as it aims to provide several alternate selling points to a restaurant, but doesn't offer full-stack services on its own (it can integrate services from other providers). Restaurant is one of the multiple industries it can operate in. However, DotPe does believe that it will get some incremental share in the food delivery business. DotPe is currently aggregating delivery services at the back-end. If one delivery service partner is not available for delivery, it tends pass it to another provider. Going forward, it will also explore the option of getting its own delivery partners.