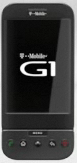 Google – the best search engine also known for developing cool software products had released Open Source Android Mobile development platform few months ago. Today, Google in association with Taiwanese hardware manufacturer HTC has released the first Android powered smart-phone – G1 in association with T-Mobile, USA.
Compared to Appler's iPhone, G1 certainly lacks the WoW touch. Unlike Apple's half hearted approach to the mobile developers community, Google is embracing them by adopting the open source development model. It has already given out close to $300K in Android development contest.
The Google G1-Android Smartphone is packed with all the Google Apps – Search, Mail, Maps etc and is probably optimized for the same.
Google One Touch Search on Android G1 Phone: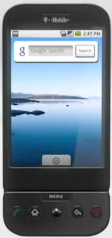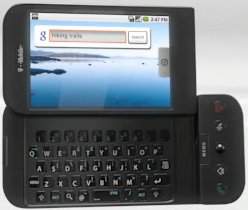 Comes with a comfortable QWERTY keypad.
Google Android 3 Megapixel Camera + Street View Maps from Google: