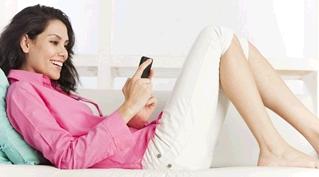 WE already have seen that Google's Android SmartPhone Platform has captured a whopping 44% Marketshare globally. In Media Post Search Insider Summit in December, Google's Michael Slinger, Director of Mobile Advertising spoke about the roadmap and here is an except of the same.
Usage from Non-PC / Laptop Platforms: In a Day-part analysis, Mobile Search tracks higher in the evenings and weekends, but the most interesting data was Tablet usage, which skews significantly higher than Mobile and Desktop Searches in the evenings – people are "watching" TV while using their Tablets.
Google is seeing such strong Tablet usage, that it now breaks out Tablet bidding on AdWords from Mobile and Desktop Search. In general, 10%-20% of total queries are coming from Mobile devices, but it differs by vertical. As an example, Google is seeing 15% of total queries in the Financial vertical coming from Mobile devices today.
Google noted that the RPS gap is closing between Mobile and Desktop, especially as companies develop Websites optimized for Mobile devices, and this gap should continue to close as the user experience on Mobile devices improves.
Google's New Ad Formats – The Search Giant is testing new Mobile Search ad formats.
Bid by Distance – where advertisers can put a bid multiplier on a keyword if a user is within a certain distance of the store's location.
Fancy Sitelinks — where Search results let users choose between going to a company's Mobile site or downloading the company's app
Deep Sitelinks – Search results can take the user to a specific Mobile landing page of a product, or it can take users to the specific app page with that product
So is it fair enough to assume that Google has very well positioned itself for the explosive growth in Mobile Internet usage ? What say ?