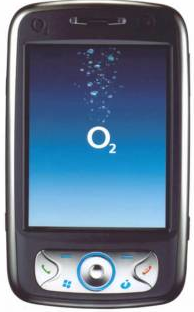 O2 has launched the Xda Flame PDA-Phone in India. According to the company, this is the first phone to harness the full multimedia capabilities of a 3D graphics processor.
Mark Billington, CEO of O2 Asia Pacific and Middle East, said,
It encapsulates everything O2 stands for – innovation and performance in a sleek, desirable package. It has all the qualities O2 fans have come to love about our brand and products. The Xda Flame is designed for mobile professionals and tech pioneers with the highest appetite for innovation, business productivity and multimedia experiences.
We don't quite agree with Mr. Mark on the phone being a sleek device and also how multimedia enhances business productivity. Blackberry and its variant has gained wider acceptance amongst business executives in India.
Xda Flame is the first PDA-phone to feature two processors, the other being an Intel CPU. This allows the workload to be split between the two, leading to overall device efficiency and a smoother end user experience.
The 3.6″ TFT VGA LCD touch panel supports 262K colors at a resolution of 480×640. The phone also lets you connect to a TV or computer screen via its TV-out connector. It has a mere 2.0 megapixel camera. SRS WOW HD surround-sound ensures high-quality audio through the device's dual speakers.
O2 Xda Flame is expected to hit the retail shelves this month. Suggested retail price is Rs. 39,990 [$1,000] with a one-year local warranty. Wouldn't it make sense to BUY an iPhone ?