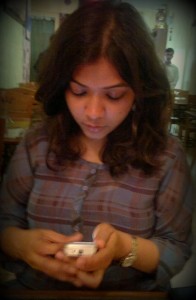 GSM Mobile Operators ARPU premium v/s CDMA Operators has narrowed from 110% in Mar-2009 to 30% by Mar-2012. CDMA subscribers have traditionally been of relatively inferior quality compared to the GSM subscribers. This has been due to the historical positioning of CDMA as a "Poor Man's Phone" and also the locking of handsets to particular network discouraged consumers from subscribing to the same.
The big gap in ARPU suggests that the dual technology strategy that was adopted by the CDMA players (Tata DoCoMO and Reliance Communications) at the time was less out of choice and more out of compulsion. The gap in the ARPU between the two technologies has since then narrowed significantly and currently stands at just 30% (Mar-12).
What are the Reasons for Narrowing of GSM Vs CDMA ARPU Divergence ?
Increasing focus of non-voice revenues (EVDO Based USB Data Dongles) in the CDMA segment – Rose in contribution from 9% in Mar-09 to 31% by Mar-12 as operators shifted their focus towards Data Services [Wireless Broadband]
Average outgo / min for CDMA has fallen 17% from Mar-09 to Mar-12 compared to a 35% fall in the case of GSM operators.
The trend is likely to stabilize once the competitive intensity reduces in the GSM space leading to lower discounting. High spectrum payments force all operators to behave rationally and could see uptick in tariffs and finally Data starts to contribute more meaningfully as 3G picks up.