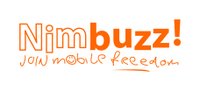 Nimbuzz – a VoIP, IM and Mobile Communication startup has announced that it will power StudiVZ, the faceBook of GErmany and the largest German speaking social networking site. This will enable StudiVZ users for real time web and mobile communication.
The Nimbuzz powered web and mobile clients is live today for StudiVZ members. The full mobile Nimbuzz portfolio including voice calls, chat, file sharing across popular IM communities will also be available and a link to a bespoke download page will be promoted across the StudiVZ network.
Nimbuzz has entered into a revenue sharing agreement with StudiVZ with income generated from advertisements. Nimbuzz offers a social interaction service combining presence, IM, and VoIP. The free application is available for mobile, PC and Web, enabling calling, instant messaging, file/location sharing across popular IM communities and 23 social networks including Facebook.