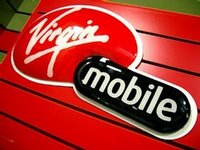 Global Telecom majors like, Virgin Mobile's application to be a MVNO has been rejected twice on the grounds that their is insufficient infrastructure. The DOT is now planning to revisit its earlier decision. It will ask the TRAI to initiate a consultation paper on allowing MVNOs in India.
What is MVNO anyway ?
MVNO is the acronym of Mobile Virtual Network Operator. Virgin Mobile operates as a MVNO in the United States. irgin doesn't have any telecom related infrastructure, and it will rely on some other operator for the same. MVNOs will concentrate on Advertising, Marketing and Branding only.
In the west, MVNO is a very popular business model. Hopefully we will have some Virgin Mobiles in India 🙂