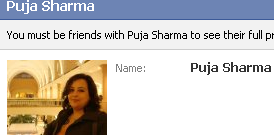 Microsoft, still struggling [since 2003] to come up with a competitive online advertising platform like AdSense is using its money muscle and marketing prowess to strike Ad deals. Microsoft has joined hands with NDTV to monetize Facebook users in India.
Advertising on Social Networks may not need contextual targeting and hence it is very likely that they will target big ticket online advertisers such as Food & Beverages, Lifestyle Retail, FMCG companies, etc. These companies like rich media advertise including short videos to reach their potential customers. NDTV already has fantastic advertising inventory in this space and it has to only convince them to move from the Television platform to the Internet.
However, Facebook is not the most popular social networking destination for Indians as Google's Orkut is already the market leader in the space. BigAdda, Minglebox, ibibo and other networks are trying hard to capture the hearts of Indians.