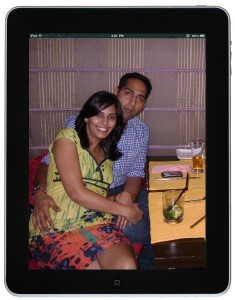 Now that Airtel has been selectively launching 4G LTE Wireless Broadband services, we thought of an ears on the ground survey by talking to vendors, resellers and service providers.
India has traditionally been a late adopter of technology, as it has less purchasing power than other countries. With voice taking 7 years to achieve mass penetration and 3G failing to achieve critical levels mass even after a year. We believe that the market is not yet ready for 4G LTE.
Eco-system TD-LTE Vs FDD-LTE – US have adopted FDD-LTE, China Mobile has every incentive to rapidly migrate to TD-LTE. Indian operators are set to adopt TD-LTE. LTE handsets don't support voice[seamless voice like 2G, VoIP is a different story] today which will be essential in the Indian context. Led by Qualcomm their are some technology advances that will be inducted into the high end smartphones which is not relevant in the context of India.
Telecom Customers in India are very sensitive to affordability and the slow pick-up in 3G is a reflection of the challenges the operators face to drive data take-up in an environment with no handset subsidies. Mass production of LTE handsets – wherein there are economies of scale to produce phones at a cheaper price – is not happening anytime soon. Moreover, not all operators are in a hurry to develop the technology to support voice in the LTE ecosystem. The primary intention of scaling up 4G is to support the burgeoning data traffic.
We feel that India is an unusual market in the context of 4G LTE Data Services as overseas it is being positioned as an overlay and offload technology while in India the perception among the telecom educated seems to be as an event which will result in a significant drop in data prices and/or damage to the traditional voice business model. [They cited Reliance Infotel Broadband launch for their illusion, which is not a feasible solution]
VoIP over LTE and Reliance Magic Bullet Hype – One should note that on the first glance to use VoIP, such Skype offering, are in fact still dependent on circuit switched technology in the radio layer. Indian Telecom operators have built a business model with ARPU of USD 3 to 4 which limits the scope for damage that VoIP might do. VoIP has quality issues and circuit-switched voice is definitely reliable.
Finally, after intense discussion with Service Providers and Network Engineers, we conclude that LTE players will restrict services to data cards in the near to medium term. 4G LTE players will most likely address the gaps in the Broadband space and unlikely to be a direct threat to incumbent voice operators.