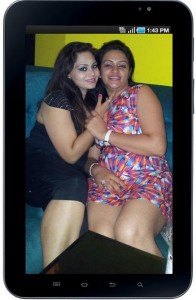 Since the launch of 3G in India, 3G data tariffs in India are down by a further 60-75% across various usage buckets. In India data is sold mostly through add-on plans rather than as bundled plans with voice making it easier for subscribers to select the right plans for their usage. For the top three operators by revenue (Airtel, Vodafone and Idea) data tariffs remain largely flat across volume levels. Idea's lack of 3G spectrum in key data markets (like Delhi and Mumbai), which forces it to lease capacity from Airtel / Vodafone, prevents it from pricing data at a discount to these two operators.
Airtel offers the lowest 3G data tariffs. Airtel took the lead in above mentioned recent 3G data tariff cuts. Airtel's 3G data price aggression could be driven by the appearance of 4G TD-LTE over the horizon – With 3G data usage yet to take off and Bharti's own recent launch of TD-LTE in two circles showing 4G as a credible threat, the company could be aiming to make the most of the time window left before Reliance Infotel Broadband launches 4G services. Airtel has already realigned 3G tariffs closer to 4G.
Monthly ARPUs for various usage scenarios in this report are largely similar for the three operators. Flattish data pricing across usage levels could allow Indian operators to see higher ARPUs at higher usage levels. More importantly, Indian operators have so far resisted offering unlimited 3G plans (though some of the smaller operators like Aircel broke away from this discipline recently).
3G Data ARPU and Margins – What is the Impact ?
Airtel's smallest 3G data plan comes at Rs101 (US$1.83) per month for 300MB usage, as against the company's national ARPU of Rs190 (US$3.45). Given that the early adopters of 3G would be the higher ARPU customers, not much of an uplift in ARPU can be expected in initial years.
The ratio of data to voice tariffs is among the lowest in the region for India, post recent data tariff cuts. This indicates that the profitability of data versus voice may not be as good for Indian operators compared to other regional peers. The problem could get accentuated with Reliance 4G launch, since we will have a new, well capitalised operator without having any baggage of having to protect profitability and prevent cannibalization of legacy businesses when VoIP / Video over IP calls will be extremely sought after and economical too.