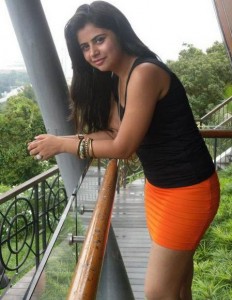 99acres the online real estate classifieds reported 47% Y/Y growth in 1QFY13 quarter. 99acres is more exposed to new project / housing market (compared to secondary market) increasing dependence on new launches. However, management pointed out that the company is making an effort to penetrate the secondary market (property dealers). Management suggested that real estate market continues to be difficult as transactions are down 25-30% Y/Y. New launches in Mumbai, Noida and Chennai remained subdued due to weak market conditions.
The revenue growth in this business is very much dependent on macro factors such as interest rates, inflation and the regulatory environment, but over a period of time, revenue growth tends to normalize as witnessed by similar businesses in other geographies. For example, SouFun.com, a Chinese online real estate classified company, registered 66% revenue CAGR over the last five years, though FY09's growth rate was only 22% due to a challenging macro environment. 99Acres is consciously making an effort to increase the proportion of business from the resale market, where the interest rate and inflation impact is lower.

The following chart shows the steady growth of Paid Transactions on 99Acres.Com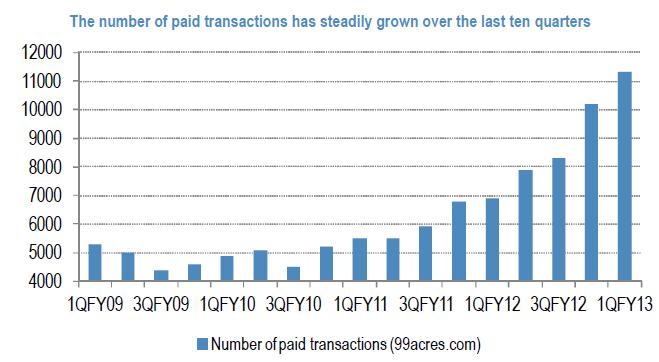 The Indian real estate portal market is still in the nascent stages, and a host of factors such as increasing internet population (which is at 15%, currently), rising urbanization, huge population and secular shift toward organized real estate development provide ideal background conditions for the growth of this business. 99Acres.com has all the levers are in place to drive growth given the current leadership position.