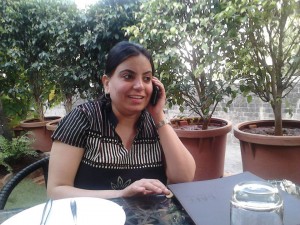 Mobile-banking, or m-banking, potential is currently a focus for several emerging market telcos in India and Asia. We have already enlightened you about the various Types / Channels, Technologies in m-Banking / m-commerce. Before reading this article, you may also want to get to know the various business models in practice for mobile banking.
Republic of India has unbanked population of 65% and credit card penetration of 2% and a population of over 1bn, India offers a large, and relatively untapped market for m-banking services. For example, we understand there are nearly 100mn migrant workers, of whom 60% send money back home to their families. Most of this is still through informal remittance channels. If you include transactions such as government payments to citizens, peer-to-peer transfers from urban areas into rural areas, bill payments and point-of-sale purchases, and payments in the SME segment could offer a transaction value of over $100 Bn.
The Reserve Bank of India approved "prepaid instruments" which included m-wallets in 2009 and Bharti Airtel was the first operator to launch its m-wallet solution. We note there are 20 companies licensed for prepaid instruments, but Bharti with its 180+mn customers has the ability to build scale. Other operators such as IDEA and Reliance Communications are also taking some steps, but have preferred to tie-up with banks. Some of the existing tie-ups in mobile banking space are Reliance Communications has tied up with SBI in 2011, Idea Cellular with Axis Bank, Airtel is the aggressive amongst the lot with two tie-ups – Axis bank and SBI and is pushing for Airtel Money, m-wallet as well as mChek [Credit Card Payment using Mobile]
There is also see an opportunity for carrier billing even without users taking up the m-wallet, as telcos with access to 930mn subscribers could provide a billing relationship. Facebook was one of the first online services to introduce this with AirTel, Loop and Uninor recently.
Airtel recently launched its Airtel Money in India. It is available in 300+ cities across 7,000 merchants. Its current mwallet service uses USSD-based menus for enabling various transactions and therefore can be made available across all phones. Bharti is offering a wide range to transactions including P2P transfers, bill payments and is also roping in retail merchants which should help drive adoption. It offers various services with minimum transaction charges beginning at Rs 5. There is little visibility on the take-up of Airtel Money services at this stage.
How many Airtel Money transfer transactions per month required for a 5% revenue contribution?
For 5% contribution to revenues, this service would need to see a 50% penetration rate and an average of 4 transactions per subscriber per month; at 30% penetration, it would need six transactions a month. Calculated on the basis of 181 Mn Subscribers with Total Revenues of Rs 403 Bn and Transaction charge of Rs 5. No merchant commission were considered for the purpose of calculation.
With the RBI taking electronic money channel for payment and settlement very seriously, this is an indirect boost to telecom operators and other stake holders even though the impotent and scam scarred Congress Government is unable to take the reforms process further. It'll be a slow process in India as RBI is the only strong backer of this.