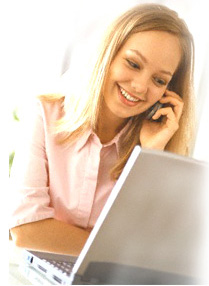 State owned BSNL which is trying hard to retain existing customer base in Mobile and Landline verticals just a while ago announced that it will focus on Data services as well.
Tata's controlled VSNL last week announced that Data Service will be a core competency and it expects significant part of its revenue to come from Data services for which VSNL is willing to expand into tier-II cities of India.
BSNL has gone an extra mile by announcing that it wants to bundle EDGE/GPRS PC Data Card with its cellular mobile connections and has sought offers from companies[PC and Laptop Retailers] willing to offer this. BSNL is a late entrant into the segment as Reliance Communications and Bharti Airtel already have tie-ups with PC retailers. GSM service providers are at an advantage because they can offer International roaming which may not be necessary because of the presence of local Wi-Fi Hotspots in many countries.
BSNL will also provide Wireless internet over its CDMA network using NIC or EVDO Card. I honestly don't understand what kind of service consumers get from a government owned agency which is very laid back.