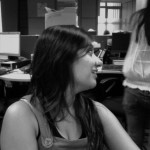 Not many of us agree that India ranks in the Top 10 across the World when it comes to Internet user base, but has only four Internet firms listed on Stock Exchanges. India has amongst the best demographics for the Internet, with 50% of the population being younger than 25 years, but only 3% of ad-spends online.
India's Internet penetration trails China's 35% penetration by far, despite having started well before China in providing Internet access. Indian universities had Internet access in 1988—a full six years before Chinese universities did. United Nations has proposed that Internet access be recognised as a fundamental human right and still India counts 256 Kbps as broadband and serves 35% of its customers.
However, on the positive side, Internet penetration in India has been increasing rapidly, as cost of access is falling dramatically, aided by technological advances and competition. The current phase of accelerated growth in India's Internet user base is reminiscent of that in China during 2002-2003, when the base of ~5% penetration paved the way for rapid growth. India added twice as many Internet users in 2009 as it did in 2008 [includes office & home].
Cost of Internet Access Device – FallingThe most notable feature is the change in access devices from PCs/laptops
being the only viable access device, Internet access has rapidly spread to hand held devices (phones, iPads, Samsung Galxy Tabs, etc). This reduces the cost of Internet access devices from ~Rs25,000+ to ~Rs7,500 now. Moreover, these new devices are convergence devices, which feature Internet access as just one of many features.
Falling Cost of Fixed Broadband + Rising SpeedData suggests that the cost of fixed-line Internet access services too has fallen dramatically. Over the past two years, access speeds have nearly doubled, while monthly charges have fallen by ~30% in many Tier-I & II Cities across India. 3G will only aid to the growth if not exponentially but atleast linear growth in the next couple of years.
Stay tuned as we compare in our next article about companies and opportunities on the Web for Indians.