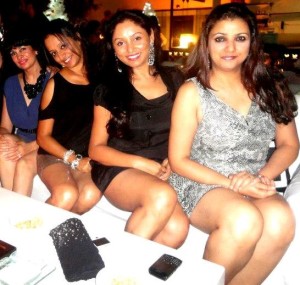 The Government's Policies for enhancement of Broadband are Pathetic and thus we end the year 2012 with mere 15 to 15.2 Mn Broadband Customers in India [14.81 Mn Until October-2012]. However, private companies and entrepreneurs are not deterred and are trying hard to Wire India on to the Internet. ADSL is the most popular means of broadband followed by Cable and of-course EVDO and 3G Dongles in the Wireless segment. FTTH which can Provide the Most Speed in Wired Broadband and 4G LTE in Wireless are still in nascent stages of deployment. We'd like to enlighten our readers about FTTH and VDSL in this Article.
What is a FTTH Broadband Connection ?
FTTH is a Fiber to the Home and uses passive optical networking (PON) technology that delivers dedicated capacity to be split across a certain amount of users. Compared to other technologies, that bandwidth budget is much larger and allows for faster consumer speeds. Advanced version of PON is the GPON (gigabit passive optical networking), the latest variant, which can deliver 2.4Gbps downstream and 1.2Gbps upstream split amongst as many of 64 end users. The following figure shows the Typical fiber to the home – FTTH network architecture. BSNL / MTNL is the Only Service Provider in India offering FTTH. Airtel and Reliance Broadband also offers FTTH in few selected pockets of certain cities.

What is a VDSL Broadband Connection ?
VDSL stands for Very High Bit Rate Digital Subscriber Line with the potential to deliver 100Mbps+ speed with a FTTN [Fiber to the Neighborhood] backbone and copper network using pair bonding (two or more local loops) and vectoring (noise cancellation). VDSL2, which went into commercial use, can achieve real-world downstream bandwidth of 20Mbps on 1,000m loops, or 40Mbps on 400m loops.
Pair bonding is in use by several carriers on a limited basis, and was generally expected to see more widespread deployment in 2012 and beyond. Use two loops instead of one (pair bonding) provided the network was built with more than one loop per customer. This is the norm in the USA where bonding is used on a limited basis. Bonding is "difficult" in India (due to poor infrastructure). Pair bonding almost doubles (~1.95X) the bandwidth at a given distance.
Vectoring is now being rolled out commercially. It is a a noise cancellation technology that boosts bandwidth by reducing cross-talk interference between adjacent loops in a cable, or "binder". Vectoring also increases the level of bandwidth consistency between "good" and "bad" lines. Vectoring roughly doubles the throughput on short loops. Implementing vectoring requires a new line card and a new modem for any customer wanting the higher speed. MTNL & Airtel are the only two companies offering VDSL Internet in selected cities and areas within the city based on the feasibility.
State of Cable Broadband in India
Mostly Entrepreneurs offer Broadband over Cable in India. Look at the Top 25 Broadband Service Providers and you see names like – You Broadband, Hathway Cable, Beam Telecom , etc are all connecting India with Cable Broadband.
Cable Broadband shares less bandwidth across more users compared to fiber optics, limiting what can be offered. The cable plant consists of copper coaxial cable carrying a signal split into 6MHz-wide 'channels' to carry any kind of data. DOCSIS 3.0 bundles as many 8 of those 'channels' to offer a single 343Mbps download stream. That single stream is shared with all homes served by a node, which we estimate is 200-400 homes on an average cable system.
Cable infrastructure is built with a defined capacity. As an example, a typical 750MHz cable system has 125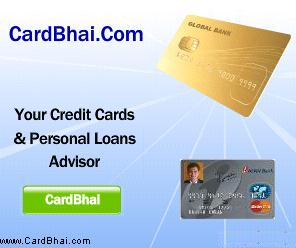 'channels' with which to transmit video, voice and data. With few free 6MHz-wide 'channels' in a typical system, cable operators have been freeing up capacity by moving from analog to digital and using other space-saving techniques like advanced video compression standards.
Cable can match and exceed DSL speeds but not fiber. Cable operators provide a higher Internet speed than DSL, with 15-20Mbps easily exceeding the 6-12Mbps offer from DSL.
State of the Regular DSL broadband in India
ADSL is the Most widely provided broadband service in India. It is unique in that it provides dedicated bandwidth to the customer, but the physical limitations of copper hinder the achievable speed. The physical limitation of copper remains, regardless of the upgrading from the ADSL2+ to VDSL technologies: speeds degrade over distance. A Telco can easily deliver 100Mbps, it is likely limited to homes within 1,000 feet of the central office. This is a challenge to the marketing department, which cannot over promise speed and create customer dissatisfaction.
The majority of DSL lines are not fast enough for a linear video offering. IPTV needs 5-6Mbps for High Definition and 2-3Mbps for Standard Definition video.
Going Forward, even without cable competition, we expect telcos need to deliver enough bandwidth to compete with 4G wireless and to deliver streaming video effectively in order to avoid wireless substitution. Where there is cable competition, telcos need to a deliver higher bandwidth in order to remain competitive.