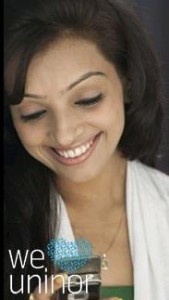 Telenor the Parent company of Uninor in India recently provided a business update on its operations in India. Management remains committed to India though its ambition has been gradually reduced to 6 telecom circles in India from 2008 plans of pan India presence amidst regulatory hurdles and tough macro environment. Telenor has also moved on from targeting the mid / high value segment customers to focusing on the mass market, offering basic services only but at the best price.
Telenor management indicated that it expects India to remain a voice market for a few more years with a limited data play, hence, the management's focus on mass market (lowest price) voice. On the opposite end of Spectrum, Reliance Infotel aims to enter Indian Telecoms through data services and that too in premium LTE segment.
Key Highlights from the Conference Call with the Management,
Uninor is able to turn breakeven in UP East circle in late October, expects Maharashtra and Gujarat circles to break even by early 2013.
Estimated real wireless penetration in India to be around 50%. With the new activation process, they expect negative net subscriber adds in the industry in the coming months.
There is no need for having a pan-India presence to build a business. They can be profitable by focusing on few clusters only with a target to have a 20% market share in the clusters where they operate.
Consolidation has already started. Compared to three years back, four of the smaller players have already packed up and another three mid-sized players are struggling and are reducing operations to lesser circles. Awaiting further clarity on M&A policy.
Uninor is keenly following the developments for upcoming 900/1800 MHz auction in Q1 of CY2013, especially in the Mumbai circle.
Uninor hopes to see reduction in interconnection rates from Rs0.2 to Rs0.1, which will be very beneficial for newer operators.
Finally, the management hopes to create value by taking a credible mass-market position. The mass market in India is big enough to only focus on the mass market and the real growth is going to come from there following a three-pronged strategy – being best in servicing basics, best on mass market distribution and to have the lowest costs.
What has Changes in Uninor's Strategy since Dec-2009 to Dec-2012 ?
Then 8% pan-Indian market share and market average ARPU – Now 20% market share in clusters where present (Target 55m subs by 2016) and then look at other circles. ARPU below market average, and try to reach market average in long term.
Then Value proposition – "ab mera number hai" Now, Value proposition: "sabse sasta"
Then Plans were targeting the mid / high value customers. Now mass market distribution with best on servicing basics.