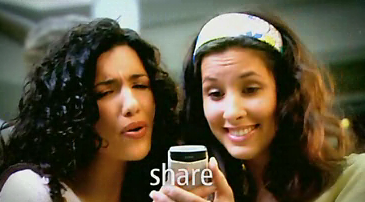 According to a study by Opera browser, here are the top 10 websites accessed by Indians using GPRS / WAP.
Orkut [ Orkut Mobile – Social Networking Site but the mobile version has limited features but works cool]
Google [Search Engine]
Yahoo! Mobile [We tried Yahoo! Go Mobile Application and it didn't work]
Peperonity [Mobile Community]
Mobile9.com [Gallery]
Mocospace [ Social Networking]

160by2.com [Free SMS backed by Advertising]
Mobango – [ Mobile media sharing]
Itsmy – [Free Mobile Content Sharing]
IndianRailways [Railway Ticketing]
With Opera being the default browser on most GPRS enabled handsets, we have no other choice bu to rely on this statistics.
Beginning of Mobile Episode – Mobisode
Cable TV is losing its popularity in India and IPTV may never take off in a big way. Dish TVs is the sought after for home viewers while the new generation of India is looking for mini entertainment on the move. With the immense popularity of Mobile phones in India, STAR TV India is planning to launch its most popular serial "Kyunki Saas Bhi Kabhi Bahu Thi" episodes and clips of climax events for your Mobile viewing pleasure. "The Great Indian Laughter Challenge" video clips are already available for mobile downloads – Mobisodes 🙂
You can download them by subscribing to Planet Hutch.