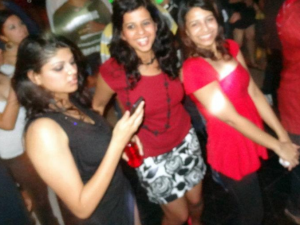 Beleaguered SmartPhone giant is at the mercy of Microsoft now. The last two options for the Handset giant are – All Touch SmartPhones and Windows 8 Phones launching in October this year. We do not expect WP7.5 to drive significant sales of Nokia's Lumia range.
Nokia – All-touch feature phone Strategy
Nokia's success in all touch feature phone platform which will be determined by the following three factors,
Clean User Interface: Nokia needs to deliver an easy to use and compelling user interface.
Price: a discount of perhaps 25% to 33% seems necessary to differentiate from low end Android
Ecosystem: broad application availability that matches comparable Android phones
Nokia appear to have abandoned their internal efforts on the UI front in November 2011 by buying Smartphone – a small company specialized in all touch feature phone UIs Channel checks in Taiwan and China with component vendors that indicate that Nokia is transitioning to a new hardware platform this quarter.
Comparable devices (1GHz phones with multi touch support) in the market seem priced at $150 or more. Given this, we believe that Nokia should be able to price its new all-touch feature phones at a 15-20% discount to Android phones.
On the ecosystem front, Nokia is far behind in the race. It is dependent on Qt to ease transition and portability of applications across existing and forthcoming platforms, thus helping developers build easily.
Windows Phone 8 and Nokia
Windows Phone's Live Tiles / Metro user interface is fundamentally different than the iPhone's or Android's. Unfortunately this restricts its appeal for many users, especially in the absence of reviews claiming that WP is better than Android or iOS. Windows 8 will use Live Tiles as well and as consumers upgrade their PCs and laptops, so their familiarity with Live Tiles is set to grow.
Microsoft imposed very rigid hardware specifications – devices can only use 8GB of internal storage, have limited camera capabilities, relatively low screen resolutions, etc. However, there is a high likelihood of Nokia bringing some of its strengths in imaging, for example, from Symbian to Windows. Combined with increased flexibility across the board.
On the co-system front, Microsoft can pull the strings to get Developers on its Platform and can impress consumers by bringing together a common look and feel across PCs, Laptops, Tablets, Smartphones, Games Consoles and perhaps TVs in a way that Google or Apple currently cannot. What say ?