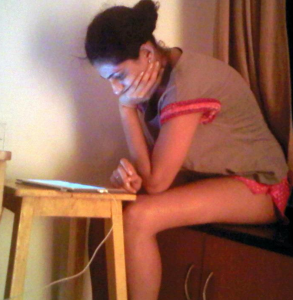 Microsoft's $300mn upfront investment In Barnes & Noble's yet to be named subsidiary which will have the e-Book Reader Platform Nook plus $25mn per year in cost reimbursement is not financially material to Microsoft. The road map from Microsoft was not disclosed on the companies' joint conference call leaving everybody guessing about Steve Ballmer's Moves.
Microsoft wants to make sure that there are alternatives to Amazon's Kindle for digital content and make sure there is a counter balance to Apple's [armored with iBooks and iPad] growing partnerships for content and creation of interactive educational content. Apple's iTunes U application allows universities and educators to publish lectures and course materials which can be consumed by students
Microsoft's $25mn-per-year cost reimbursement appears intended to help the new subsidiary secure more international / digital content and build more educational interactive content. Microsoft will have a revenue-sharing relationship with the new Nook subsidiary for the distribution of digital content. Microsoft previously disclosed that it would receive 20% – 30% on content purchased through the Windows Store (similar to Apple's 30%)
Having more competition from Amazon in digital media distribution is probably a good thing for Microsoft to ensure that Windows 8 devices are not disadvantaged in the availability of content and that in the future there is more interactivity built into digital educational content. Thus the market will have 4 equally strong competitors, the fourth one being Google with its Android Tabs and App Store.
I think it makes more sense for Facebook to enter this Market as well since vast majority of its heavy users are College Students 🙂 What say ?