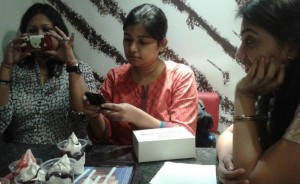 The Mobile Browser war is intensifying and is not the same as the days of Mosaic and Netscape, or even the early days of Microsoft Internet Explorer. Today their is lot of choice and the race is to provide a commonality of services over a broad majority of device classes and later go deeper into native binary portability.
In an effort to differentiate Windows 8 based Lumia SmartPhones from others, Nokia recently launched Xpress, a comprehensive web app to save on data, time and money. It is based on the Opera Mini browser and Nokia claims that Xpress can compress data by up to 90% using the best compression algorithms.
Nokia Xpress is a cloud-based Internet browser that helps to store web pages in the cloud and minimise cellular wireless data use. As data plans become increasingly complex and networks face a myriad of congestion and reliability issues, it becomes increasingly important to maximise data usage and reduce power consumption. The browser has some unique features that help offline browsing and the download of images and videos to SkyDrive for future access. As a result, downloads are quick and do not tax the network as much and reduce 3G Data plan consumption, maximizing the use of 3G data for the user.
Nokia Xpress also offers a magazine-style article viewing and RSS feature that prompts whether to add a page to the current built-in feed reader for sites that support it. The browser also offers a one-touch translation feature to translate web page into the user's choice of language from the list of 10 languages.
Baidu has launched a new HTML5-based Internet browser for Android mobile devices, enabling users to play games and watch videos within the browser. Baidu's chief strategy officer thinks a mobile browser is critical for Baidu to leverage its momentum in search and advertising geographically beyond China and by sector into mobility and unstructured data analytics.
Now this leaves us with the question that is it is imperative for handset vendors to own (and totally control) the entire software stack, from the operating system through to the browser and the user interface. As competition intensifies to retain users and use case stickiness to a chosen platform, more vendors and network operators will escalate the platform war through a combination of browser functionalities, intellectual property and, soon, higher-performance application integration in native codes. Do you agree ?