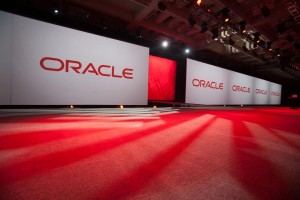 At the Oracle OpenWorld Conference, Mr. Larry Ellison indicated that as the founder of NetSuite he was the first to build for the cloud and invented the cloud and Marc Benioff (founder of salesforce.com) simply followed his lead. Oracle is now targeting the cloud with its application, middleware, and database architecture.
The Architecture of new Oracle Database 12C, enables multiple virtual instances of the database to reside in the same database "container", so that a user can host many separate applications all on the same database rather than having the multi-tenancy at the applications layer where there is just one application for many customers.
Oracle points to the advantage of their approach in delivering better security and ability to leverage the security and business intelligence layers across all database instances, rather than being architected in at the applications layer. Also, the ability to host a version of the application behind the firewall for a customer that prefers to keep their application either on premise, on premise in an Oracle hosted private cloud, or in a SaaS model outside the firewall.
Oracle is able to reposition itself for the cloud if it can convince customers that this is a better approach than multi-tenancy at the applications level. Oracle is also delivering its database as a service (IaaS) like at Amazon (EC2) or the entire infrastructure stack as a service (PaaS) like Azure or VMware's CloudFoundry. This move will help Oracle lower the barrier to the adoption of its Database Technologies.
What about Small & Medium Business Adoption of Oracle Cloud ?
Smaller companies will likely not care about the different approach and will select their vendor on functionality, ease of use, service and price.
Oracle may need to undergo some business model changes to sell software as a service rather than receiving the revenue upfront and compensate its sales force to reward for the annualized value of the recurring service revenues, so as this new model gains traction in the market there will be issues to address in the business model.