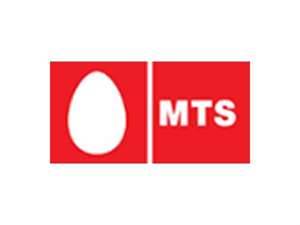 MTS Sistema Teleservices has called India a miserable landscape. MTS Sistema's licenses were canclled by the Honorable Supreme Court due to Highly Corrupt Practices by A. Raja then Telecom Minister in the Congress Government headed by Dr Manmohan Sing, silent witness to the crime.
MTS Sistema is extremely disappointed by the proposed reserve prices for Spectrum Auction and called it "unjustifiable", it also said that it needs to find ways to "preserve value they have created / built so far". MTS also complained about the
quantum of spectrum available per operator (in this band) is 2.5Mhz with option to top up by 1.25Mhz, which it believes is inadequate, with no clarity on future availability of further spectrum in the band. Thus, we feel MTS may consider bidding in just a few circles similar to Uninor and also be open to M&A sooner rather than later. Its top-6 circles account for 70% of its revenues.
MTS – CDMA Data better than 3G data in India
MTS believes there is still a preference for their CDMA modem offering over 3G for example. But it is concerned about data pricing, which is still at the beginning of the adoption curve and believes the current level of competition could impact longer-term profitability in this segment, even before it gains scale. It also does not believe there is sufficient contiguous spectrum allocation in 1800MHz, which is now being more widely used for LTE deployments, which could be another impediment.
MTS management doesn't believe 10 players coming down to 8 may necessarily have a significant impact on competitive dynamics, although it would be progress in the right direction. Ultimately, management believes that 4-5 players may the optimal number for a more rational competitive environment.
MTS currently has 17mn wireless subs, including ~2 mn wireless broadband users over CDMA EVDO technology in India. Data / Broadband revenues contribute a healthy 36% of the total sales of MTS.