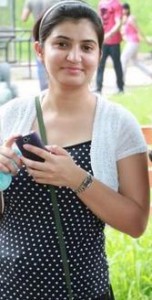 Motorola Mobility the subsidiary of Google Inc has announced Droid Razr M, Droid Razr Maxx and Droid Razr HD, the first Android 4.0 smartphones running Ice Cream Sandwich that will have Google's Chrome as their default browser. The ongoing race to provide a commonality of services over a broad majority of device classes will move the already hyper-competitive TMT industry to the next level of over-the-top application ubiquity.
The battlefield is the browser but the war goes deeper into native binary portability. Baidu has launched a new HTML5 based Internet browser for Android mobile devices, enabling users to play games and watch videos within their browser. In the long term, a mobile browser is critical for Baidu to leverage its momentum in search and advertising beyond China.
The Chrome browser for Android that was shown in Barcelona's Mobile World Congress is a significant move within Google's overall ecosystem and strategy for Android because within Android 4.0 (Ice cream sandwich), Google starts on their longer term plan to deliver commonality of services and portability across device classes. Chrome browser that comes in Motorola Razr series handsets is the same on that runs in the Google Nexus 7 tablet, and apps or widgets that are written to HTML5 capabilities within the Chrome browser will perform across both smartphones and tablets.
Commonality of services today (across SmartPhone, Tablets and Laptops / PC) is still limited to synchronization of bookmarks and tabs or very simple script apps, the potential across even broader devices including smartTVs and other devices in the era of convergence is high, especially because of the HTML5 capabilities that Chrome supports.
Advantages of HTML 5 on Mobile and Tablet Devices
HTML5 will become more important because of the semantic and schematic support it offers for all manner of increasingly complex and heterogeneous unstructured data sets and device capabilities. HTML5 allows content designers and creators (advertising designers, game and SNS application developers) to use drawing and text tools to bring a variety of multimedia objects into HTML pages to support graphics motion and video, as well as interactivity. It also allows for functionalities such as music, video, chats, etc that in the past were only accessible or could only be enabled through dedicated native or high-end Java apps, to be able to be done in browser.