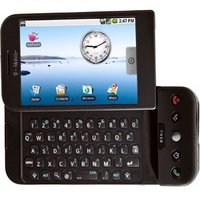 Google has announced the availability of Android G1 Phone under the open handset alliance. This phone will be Unlocked, without any carrier contract, use any GSM SIM card and no obligation whatsoever. However, there is a caveat – the unlocked version of the phone is not for everybody is is exclusively for Mobile Developers and from time to time you may have to do some tweaking.
Developers can build their custom images as the boot loader is unlocked and can try running any custom application that you build. Best suitable for Linux enthusiasts.
The phone will cost $399 and is shipped for free within the US. However, before you can order the phone, you need to register yourself with Android Developer's community with a fees of $25.
Shipping this phone to India will cost an additional $225 taking the total price of the phone to Indians at $649. You can order the G1 phone here. Shipping to other countries is an additional at least $150.