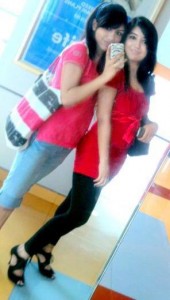 Apple Mobile Operating System iOS is derived from Mac OS X family[MAC OS X is a derivation from FreeBSD & NetBSD Kernel with its own GUI]. We studied the features of iOS 6 in great detail and would like to summarize the key features that have been integrated or introduced.
Siri Enhanced in iOS 6
Siri will have enhanced support for sports (scores, statistics, game schedules, etc.), restaurants (partnership with Yelp and OpenTable), movies (integration of Rotten Tomatoes), as well as launching apps. Furthermore, a number of new language will eventually be supported, including Italian, Spanish, French, Chinese, Korean, etc. Also note that Siri will be available on the iPad 3 and a number of car models from participating manufacturers.
Tightly Coupled Facebook Integration
Similar to the Twitter integration in iOS 5, the Facebook integration will have a system-wide log-in and users can post from within apps. In addition, contacts can be automatically updated through information from Facebook.
Passbook an application that allows users to consolidate things like boarding passes, reward cards, movie tickets, etc., to all easy access (e.g. Target, Fandango, Starbucks, airlines, etc.)
Maps as expected Apple is integrating its own developed Map app, replacing Google Maps, which includes a 3D mode called "Flyover" and a turn-by-turn navigation mode (partnership with TomTom), featuring real-time traffic data and 100 million business listings (integrated with Yelp)
FaceTime in iOS6 over cellular – FaceTime now functions via cellular networks as well as Wi-Fi.
Special China Support in iOS 6
Unlike Google, which completely pulled out of China after the hacking incident, Apple is more business minded and wants to get the last penny out from China. Similar to OS X Mountain Lion, Apple will include Baidu, Sina Weibo, Yokou, and Tudou for China-specific content in iOS 6. iOS 6 will also include improved pinyin input methods and Chinese dictionary.
In addition to the iPhone 5, iOS 6 will be available to work on iPhone 3GS (and later), iPad 2 (and later), and the 4th generation iPod touch, with software upgrade available on 9/19/2012.