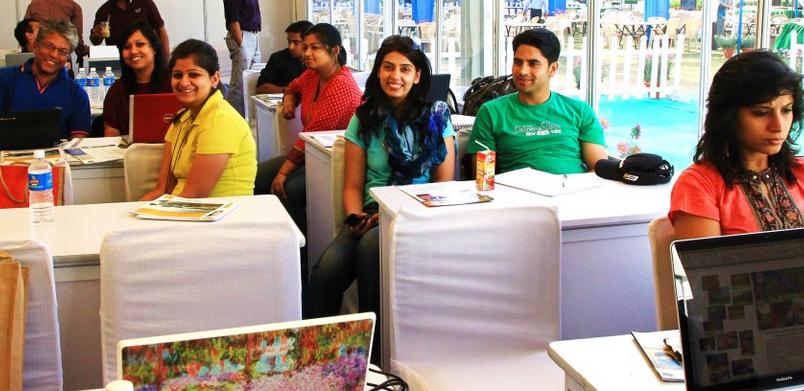 LinkedIn has some key business drivers which makes us positive on the fundamentals of the business. Apart from being a network of professionals we'll see how LinkedIn has been able to stay ahead of competition.
Focus on Member Engagement
The majority of LinkedIn's product and engineering resources are being dedicated to product enhancements aimed at expanding member engagement and, as a result, the pace of new releases YTD, and we suspect going forward, has already accelerated. Some of the noticeable ones are – the new homepage / landing page redesigns, LinkedIn Today, mobile apps and aggressive SEO techniques when searched for an individual. As a result of this, engagement has shown modest increase but we believe these initiatives – including on mobile – are resulting in continued usage / engagement growth. This will also help drive Marketing Solutions growth which is 28% of total revenues for the company.
Self Service
While the introduction of a self-service advertising solution two years ago resulted in growth of "Online Sales" (aka self-service), the mix of total revenue from online sales has remained relatively stable due to the continued rapid growth hiring solutions sales to large and medium-sized corporations. The recent introduction of a self-service version of its Recruiter product (Recruiter Online) and continued momentum in self-service advertising and premium subscriptions could cause the Online Sales mix to rise, in our opinion.
Premium Subscriptions
This segment has been growing ~80% y/y and the company believes there is significant room for further growth given the
number of use cases (e.g., by salespeople, by corporate development officers, by market researchers, etc.) and the number of people employed in those various occupations and given that LinkedIn is still very early in introducing premium subscription offerings tailored for each use case.
LinkedIn Recruiter was developed based on the observations from Premium Subscription type of use-case behavior, and more recently Sales Navigator was released with a similar premise.
Today the company has 175 Mn professionals in the network of which only 0.3% are Paid Subscribers with an ARPU of $27. As the number of premium subscribers increase LinkedIn cash registers ring louder.