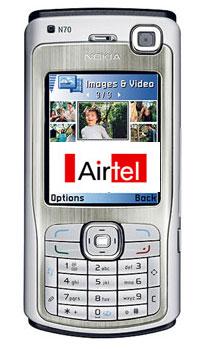 The ET Brand Equity results for are out. In this article we won't distinguish between Mobile handset manufacturer or service provider. Goal of the ET study was to find out Top consumer brands in India and we are considering only brands related to Telecom here. The survey was polled in different cities across India and was for the past year, 2006.
With increasing penetration of Mobile services in India, Nokia as a brand is the overall top gainer in the list from Rank 44 to 4. Congratulations to Nokia!!!
Mobile Service provider, Airtel has also gained from 83 to 46 and is the second most trusted brand in Telecom and Mobile sector after Nokia.
Brands that Figure in the Top – 100 consumer brands in India are:
Nokia at Position 4.
Bharti Airtel is at position 46
Reliance Mobile is placed at 73
BSNL is ranked 79
Tata Indicom is at 83
LG Mobile is at rank 90
Top 50 Service Brands in India:
Bharti Airtel is at Number 2 behind LIC. Congratulations!!!
Reliance India Mobile at rank 4
BSNL – Rank 5
Tata Indicom – Rank 6
Orange / Hutchison Essar – Rank 19
BPL Mobile – 20
Idea Cellular – 45
Top 10 Gainers and their Ranks:
Motorola +79 Ranks. Now stands at 101
Sony Ericsson +55. Now stands at 133
Nokia +40. Now stands at 4
Bharti Airtel +37. Now stands at 46
Samsung Mobile +28. Now stands at 109
Nokia is the only Mobile handset brand consistently figuring in Top-20 across all income groups. Everybody in India loves Nokia except Housewives. The Housewives lobby has voted Nokia out of the Top-20 brands while Young Adults Male and Female rank it at 1 and 3 🙂
In the Zonal rankings, Nokia is once again the only handset that every India trusts in top-20 brands. Airtel is the only mobile service provider that ranks in Zonal Top-20s and is ranked at number 7 in the South Zone. No other mobile service provider figures in the list 🙂
Appending: With Inputs from ET, May 30th, 2007.