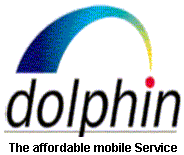 Mahanagar Telecom Nigam – Mumbai (MTNL) has reduced its international call (ISD) tariffs on its GSM, effective today. The company operates two services, Dolphin and Trump, in Mumbai and Delhi.
Under the revised tariff structure, call charges to countries like US, Canada, Hong Kong, Thailand, Malaysia and Indonesia would be around Rs 6.67 per minute from the existing charges of Rs 12. Sure, these charges are below Airtel or Hutch, which charge Rs7.2/Minute. But MTNL must also consider introducing a calling card like Airtel's Virtual calling card which costs just Rs3.5 to call the US.
MTNL Mumbai has reduced call charges to Europe, Gulf, Asia, SAARC and African countries to around Rs 10 per minute, from the earlier Rs 15. The PSU has reduced call charges per minute for the rest of the world to around Rs 15 for a sixty-second billing from the earlier Rs 30. Kindly note that these tariffs are not applicable to customers under the 'One India Plan'.