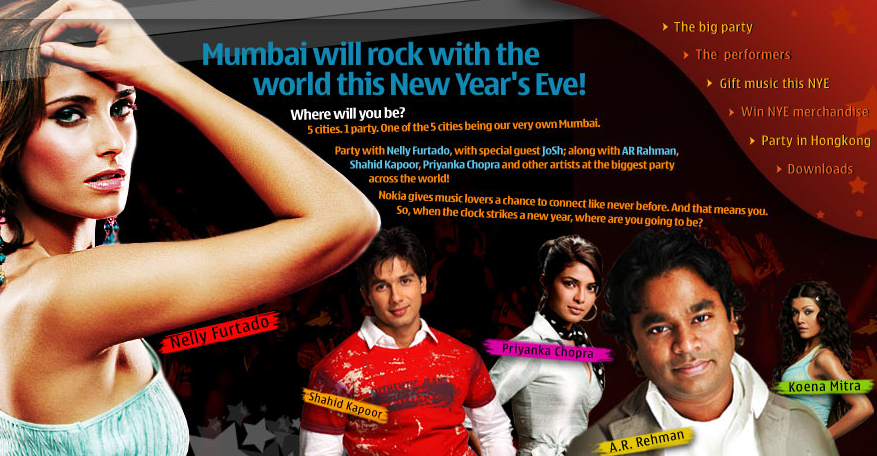 India's leading handset company, Nokia is a throwing a grand party across 5 cities in the world – Mumbai, Hong Kong, New York, Rio and Berlin on the eve of new year.
In India, Nokia will Rock'n'Roll at the Andheri Sports complex in Mumbai. Nelly Furtado will perform with A R Rehaman, Shahid Kapur and Priyanka Chopra. To book your ticket, SMS "TKTS" to 5555 or contact one of these locations Nokia Outlets, Cafe Coffe Day, PlanetM or CineMax Multiplex. Also check out the NewYearsEve website.
Also they have some contest, contact your nearest Nokia Priority Dealer and win a ticket to party at Hong Kong. Offer valid on Nokia 5300 Xpress Music, Nokia 5200, Nokia 5500, Nokia 3250, Nokia 6233, Nokia 6270 and Nokia 6280 at Nokia Priority Dealers in Delhi, Mumbai, Bangalore, Ahmedabad and Pune.
Tags: Mobile India, Nokia India, New Year Party 2007, Nokia New Year