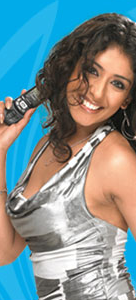 It has been a year since Indian Mobile service providers launched a scheme that offered lifetime validity to pre-paid subscribers. What it essentially means is the subscriber can receive calls for lifetime [lifetime is until the year the service providers license is valid, 5-10 years]
Sure, the mobile service providers needed some harsh treatment from TRAI to explain all other hidden charges [Outgoing charges were hefty]. TRAI conducted a study and has found that Lifetime Validity scheme was a tremendous success.
This scheme managed to garner 16.1 Million subscribers in the first 6 months.
Average Revenue Per User [ARPU] in this scheme was Rs 218 / Month while all India ARPU in the pre-paid segment is Rs 261 / Month.
Revenue per minute to the service provider from this scheme was higher atRs 0.80 while all India average is Rs 0.77. This means the operators have very softly ripped the consumer.
Via [TRAI]
Tags: Telecom India, Mobile India, Pre-Paid Mobile, Mobile