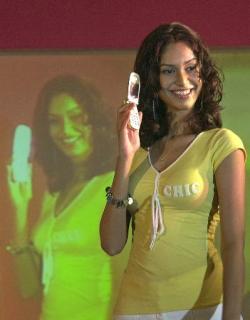 The Average Revenue Per User [ARPU] / Month for a Mobile subscriber in India is now closer to Rs 200 / Month below which cellular services become unviable.
The ARPU for GSM service providers for the quarter ending March-31st, 2007 was Rs 300 [$7.5] and that for CDMA operators was mere Rs 256 [$6.5] per month. Globally, the ARPU is at $15. The fall in ARPUs is mainly due to fall in Roaming Tariffs and Rentals, NLD / STD charges.
Why Indian service providers have such low ARPU ?
It is due to the fact their are large number of pre-paid subscribers who do not spend more than Rs 250 / Month. India has 87% pre-paid subscribers. The ARPU of pos-paid subscribers is at par with global revenues at $15 / Month [Rs 613].
Telecom Analysts are not worried because of the economies of scale. Also due to the efforts of then IT Minister, Dayanidhi Maran, Telcos have infrastructure sharing arrangements which helps them keep their operations / working cost lower.
This will not affect the operators to provide plain vanilla of services compatible with 2.5G. However, if the operators are to bid for 3G licenses and deploy next generation networks, it will take a hit on their bottomline. It is really pathetic that Indian Mobile Service providers are hesitating to play it big in the fast growing broadband market with the exception of Reliance and Airtel.