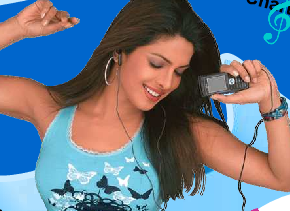 Spice Mobile was the first to introduce dual mode handset models in India – Spice D-88 and Spice D-80 which support both GSM as well CDMA based mobile connections.
The D-88 mobile supports GSM and CDMA active connections at the same time. On the other hand the D-80 can support two active GSM connections. This phone is suitable for folks who normally carry two phones – One Official and the other for Personal use.
Tata Indicom along with Samsung has introduced Samsung Duo – A dual mode handset. According to Samsung's website, you can use Two GSM or Two CDMA or One of each SIM cards. However, in India Tata Indicom [CDMA Mobile Service Provider] has not provided SIM cards. So maybe they will start with it now and RCom may follow them soon.
Samsung Duo is for sale on Tata Indicom's website ichoose.in for Rs 11,999.
Update: As on June-30th, 2007, 8% of Indian Cellular Phone users have two phones registered in their name.