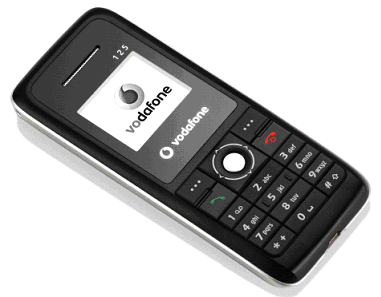 Vodafone Essar will launch low cost GSM Dual Band handset to compete with Airtel and Reliance Communications in India. You are already aware of the low cost handset war that Reliance Mobile kicked off to which Nokia responded immediately a day after.
Vodafone Essar which has lined upf $2 Billion investment wants to get a big pie of the rural Indian market which is the largest under served mobile market in India. Vodafone has gotten two phone models exclusively designed for developing nations including India. The one on your left is the Vodafone 125 GSM Dual Band Digital Mobile phone with 108.3 * 45.4 * 13.1 dimensions. It has a Black and White screen and is expected to cost $30 or Rs 1,200.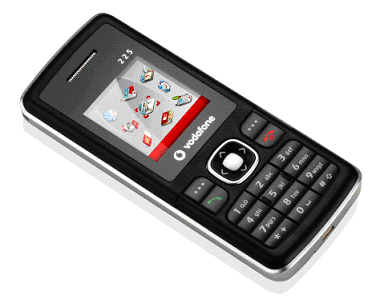 The one on your left is a Vodafone 225 Dual Band GSM handset manufactured for exclusive use of Vodafone. Its dimensions are 106.4 * 4 5.6 * 1 2.6 and has a Color screen. Expected price of sale is $45 or Rs 1,800 in India.
It is an interesting battle to watch in India on the subscriber numbers and ARPU over the next 3 quarters as the telecom story gathers momentum in Rural India and the urban India still starving for good GPRS and 3G 🙂