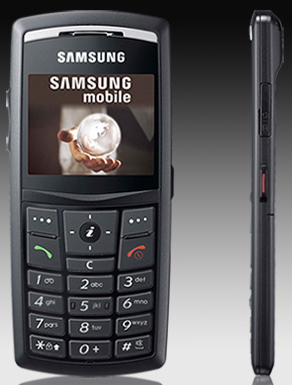 The world's slimmest phone, Samsung X820 is now widely available in India.
X820 weighs mere 65gms and is 113 * 50 * 6.9mm. It has 80 MB shared memory and a 2 megapixel camera. It also has a 256 K color display ina sleek TFT. Equipped with Media playback and supports MP3, AAC, AAC+, eAAC as well as WMA files.
The phone runs on tri-band GSM/GRPS/EDGE networks (900/1800/1900) and offers Bluetooth as well as USB connectivity. The battery can easily last for 2 days.
The retail cost of Samsung X820 is Rs 11,500 in Bangalore, India.
Late August, Airtel went a step ahead of Hutch by tying up with Microsoft to offer Windows Mobile Services to Airtel's enterprise customers. Hutch was lagging behind and didn't even have BlackBerry services for their SME customers. Hutch has responded by introducing BlackBerry services to its corporate clients and will be available through HUTCH GPRS and EDGE networks.
Norm Lo, VP, RIM Asia Pacific said,
India is an important market and we're pleased to be working with Hutch to expand our presence in the country