Samsung in IFA, Berlin revealed the Galaxy Note 2 SmartPhone.
Features of Samsung Galaxy Note 2 – In terms of the hardware specs, the Galaxy Note 2 runs on Jelly Bean, the newest version of Android OS, while its mobile AP seems to be an overclocked Exynos 4412, a quad-core processor designed on ARM A9 architecture, advanced from the Galaxy Note 1, which runs on dual-core A9 AP. Also, the battery capacity has been enhanced to 3,100mAh versus Galaxy Note 1 (2,500mAh), without any change in the device weight. We expect that the user experience will be much improved compared to Galaxy Note 1.
The Following Chart Shows the Comparison of Samsung Galaxy Note Vs Samsung Galaxy Note 2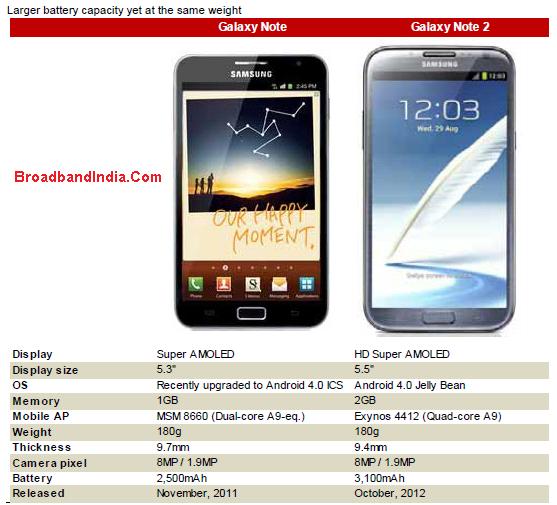 In the context of the recent verdict in US, regarding the patent litigation versus Apple, we highlight that there are many attractive new models in Samsung's pipeline that utilize Samsung's ahead-of-peers component/hardware technologies. The unpacking in Berlin affirms our confidence that it will be challenging for Apple to keep Samsung from churning out new models.