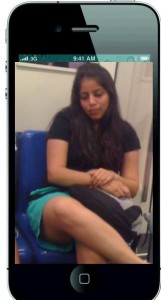 With the introduction of iPhone 5 on iOS 6 in the US, China Unicom the iPhone partnering operator in mainland has made adjustments to their iPhone 4S subscription packages.
China Unicom has two different schemes to its iPhone subscribers
an iPhone buyer receives an iPhone handset subsidy but no discounts on monthly service fee (handset subsidy rebate plans)
an iPhone buyer pays full price for the handset and receives discounts on monthly service fee (monthly fee discount plans)
In this latest round of adjustments to iPhone 4S subscription packages, China Unicom lowered the retail price of iPhone 4S (under monthly fee discount plans) on a nationwide basis. However, China Unicom has not made any adjustments to its "handset subsidy rebate" plans in most of the provinces. When iPhone 5 is launched in China later this year, these adjustments will not apply to iPhone 5's subscription packages.
With the latest promotions limited to "monthly fee discount" plans only, we believe China Unicom is making a sincere effort to control its 3G handset subsidy. The latest price adjustments may attract some hesitant potential iPhone buyers. For iPhone followers in mainland who want to catch the latest smartphone trend, we believe they will wait for iPhone 5.
As far as India is concerned, none of the operators offered any subsidy except Aircel which did so on iPhone 3G in July-2012. However, with the introduction of iPhone 5, Iphone 3GS is now officially deprecated by Apple.
What can Indian Operators Do to push iPhone and other SmartPhones?
With 92% of Subscribers being on Pre-Paid, they can only push for "Monthly Fee Discount Plans" rather than Handset subsidy, thus the consumer has to BUY the Handset at full price and then avail benefits on Plans / 3G Data. The hindrance to this is low ARPU and unwillingness of handset manufacturers to pass on discounts to operators.