A reader of our Blog had a chance to get Hands on with Microsoft Surface Tablet mostly as a corporate Productivity User and here are his thoughts. The author has himself worked in Consumer Devices as an Embedded Systems Engineer and extends credit for designing a tablet that may have some learning curve for non-geek Windows users, but Microsoft has dared to be boldly original in a market where everyone has tried to emulate the leader – Apple's iPad.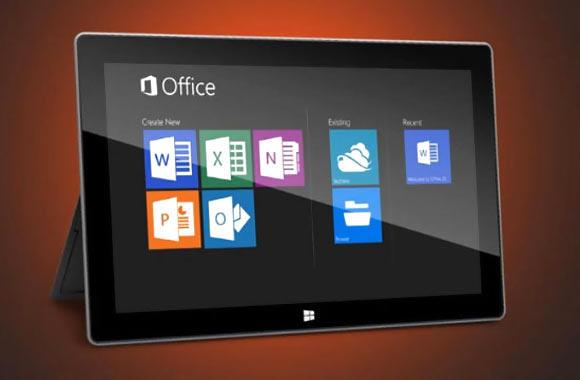 Surface felt a little less sleek than the iPad, but aesthetically pleasing and the construction is solid. The stand was sturdy and springs out nicely, but feels a little awkward to open at first. Can't feel the difference in display quality in relation to the iPad; even though the resolution is only 1366×768 (vs iPad's 2048×1536) video quality was strong.
Both keyboards worked very well, although the Touch keyboard lacks physical keys and definitely has a steeper learning curve. One nice feature of the Touch keyboard as opposed to the Type keyboard is that it is spill resistant. Most consumers who bought a keyboard opted for the physical keys on the Type keyboard. The Type keyboard allows to type at nearly full Laptop speed, and gave the device a netbook sort of feel.
For a normal user it'll take several minutes to learn basic navigation features, and the "snap" feature to switch between apps is not intuitive. The navigation will be confusing at first because it is different from what everybody is used to, and not because it is difficult.
And every corporate consumer will love to run office productivity suite along side their Apps. This in my opinion is the key difference between Surface and the iPad – the iPad focused on consumption, whereas the Surface also accommodates production. I was able to quickly make a graph in Excel and then switch over to an open doc and paste it into Word. I believe that a market definitely exists for production focused tablets and target customers are – Prosumers [Professional Consumers] Hopefully, Microsoft releases Build / Dev Tools to Port Legacy .NET Apps on to the Surface.
Courtesy: Raghu from B'lore, India