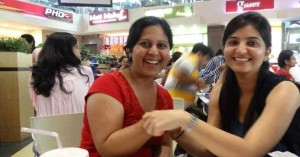 We have already seen that Google Products Search maturing into a Google Shopping with Retailers bidding for a slot. The big speculation is whether or not Google is setting up to create its own marketplace similar to what Amazon has right now.
Google's Trusted Store development gives Google insight on who the reliable merchants are, how effective they are at fulfilling orders, shipping on time, etc. They also previously had Google Checkout, which is now Google Wallet. So they have experience handling purchases like that. Even just
changing the name from Google Product Search to Google Shopping could be an indicator that they are moving toward more of a marketplace model where Amazon takes care of handling purchases and fulfillments.
Amazon Scares Google – Amazon is a big competitor to Big Retail clients of Google. It's the single biggest retailer by far, and if shoppers go straight to Amazon rather than search for whatever they're looking for on Google, then large retailers and Google – lose. Thus there's a natural alliance there with big online retailers if Google were to go in this direction.
eBay and Amazon were early Beneficiaries
It's interesting and it's difficult to put a number as both Amazon and eBay were both really big on the free Google Product Search listings. Currently, they don't look so big on the paid listings. We are not completely sure if they have made a decision not to help Google once the traffic is being paid, but we do see them less and less now. I suspect that they will be in there so long as its profitable for them – those calculations are pretty easy to make, and the traffic from Google certainly has a value, and we don't think they're going to pass up sales dollars just to hurt Google.