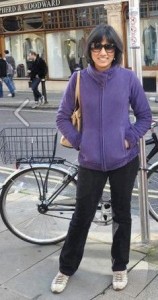 Web Search Engine Monopolist, Google Inc has added another layer of Ads known as Google Shopping (Product Search) between Sponsored Ads and Search Results in the United States and will possibly roll-out to other markets as well. Earlier, product search listings were offered for Free to Merchants and Retailers. Google is now taking steps to get more into shopping and improve their overall shopping and retail monetization to thwart any threat from Amazon and Kindle Platform. The product listing ad format has been growing at a really rapid pace for the last couple of years, and that's definitely cannibalizing Google text ads to a certain extent.
Online Retailers looking to gain traffic from product searches through Google will have to spend more in the Google paid auction market. Google has said that the rankings in Google Shopping will now be based on a combination of relevance and bid prices, so merchants can have some control over how prominently their products appear.
Google Trusted Stores – Google is also rolling out Google Trusted Stores, a new program designed to make shoppers feel more comfortable buying online. It's similar to eBay's trusted seller program, as Google is going to rate merchants as trusted if they meet performance metrics such as quality, shipping speeds, etc
What is the Impact of this Change ?
Larger Budget advertisers / well established retailers generally took this development news positively. It doesn't make sense that Google would continue to deliver this traffic for free in perpetuity or that Google owed anyone free traffic. Their is a sense of optimism because this change would actually clean up the shopping results, eliminating a lot of the lower-quality advertisers that were gumming up the works a bit and decreasing the quality of the overall listings.
Small Advertisers Complain e-Tailers who were complaining the most were those smaller advertisers who now are claiming that they can't afford to pay for this traffic. If they can't afford to pay for it, chances are that their listings were pretty low quality and that they weren't delivering a good user experience to the users of the shopping product.
The following ScreenShot Shows how Google is integrating Google Shopping Products in Search Results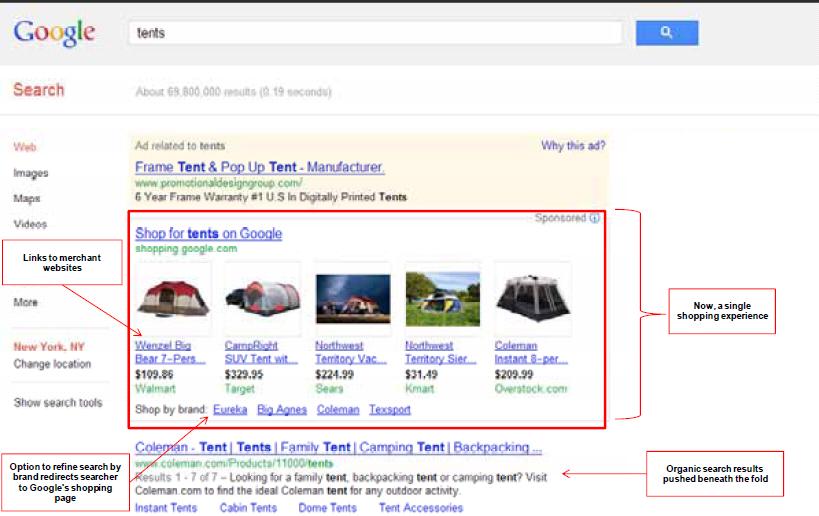 What are the Trends of Organic Search Vs Google Product Search Shopping?
The click levels that good retailers were getting from the free listings are down about 80% from pre-transition levels, while clicks on the product listing ad format are up roughly 35% to 40%.
Previously on a Google search result page, you might see the product listing ads in one corner and then the free organic shopping links mixed in with the organic results. Now they've eliminated those free listings, and you've just got a little bit less real estate devoted to the two.
Amazon and eBay were benefiting from this move, however, there is speculation that Google may move into the Marketplace to compete with Amazon. Stay tuned!