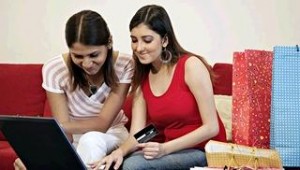 Letsbuy.com is probably India's leading online branded electronics superstore. Reliable branded products differentiate the website from other online electronics stores like naaptol.com. The company is positioning it to become an exclusive e-commerce partner to large electronics product firms such as Samsung.
Business Review – The founders of Letsbuy are gadget enthusiasts, who have made the website's electronic product portfolio among the widest in its peer set. Letsbuy has routinely been the first to launch a new product in India (e.g. Acer Iconia A500 tab). In addition, unlike many other electronics web portals, Letsbuy carries only reliable/branded electronic products. This has emerged a key advantage in forging partnerships with leading brands. For instance, Samsung partners with Letsbuy to sell its mobile phones online.
Challenges – From a high return-rate of products on its "Cash on Delivery" (COD) service to logistical bottlenecks, Letsbuy has overcome many of the initial challenges. Now, the return-rate on its COD service is among the lowest in the industry. For delivery, its warehouses are located close to those of leading logistics providers. It plans to build an in-house logistics network once the operations scale up.
Business Strategy LetsBuy can boost of steady‐state profitability can be 3‐4pps better than a traditional retailer. Its Product mix is Dominated by mobile phones and IT peripherals. The company has USP of only branded electronics products. Among the largest catalogues.
Other e-commerce sites like Infibeam.com, Flipkart.com, etc., are also expanding into electronics. In addition, possible e-commerce launches of electronics stores like Croma etc is good for the eco-system at large as it offers consumers a big choice. As seen in the West[US & Europe], the e-commerce market supports multiple players.
Stay tuned for Outlook for the company directly from the founders.