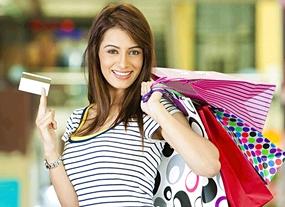 Rohit Bansal and Kunal Bahl founded SnapDeal – India's Largest Coupon Deals Marketing Company. Here directly from the founders on how they are different and leading this segment of the market.
What is keeping SnapDeal Alive and Kicking ?
Rohit is an analytics person and Kunal a marketing person. They realised that this business is not about discounts; it is not about e-commerce. It is about the confluence of marketing services with analytics. We have a world-class team that really understands the psyche of the merchants and consumers, hence delivering value to both.
USP of SnapDeal – Largest and probably the most optimised advertisers on Google in India. Their website gets about 1.5m visitors a day and is content rich. They capture various details of the user when he buys from us and over a period of time, our algorithm matches local merchant and product deals to his preferences.
Subscriber Base and Purchasing – 10 million subscribers right now and adding about 1.5m subscribers per month these days. So, by mid-2012, they will have more than 20 million subscribers. Usually, it takes 30-40 days to make the first transaction. Perhaps, customers want the first deal to be perfect. Then, the floodgates open.
How is SnapDeal Different from Groupon ? More customer-centric than SMEs. The other differentiator is that we have many deals in a day, corresponding to multiple categories, even on products and travel. Finally, they have also recently launched deals on physical products like fashion, apparel, accessories, and mobiles.
Commission / Marketing Fee – SnapDEal charges a marketing fee of 30-40% of the discounted price of the product / service.
Differentiated Branding – On Valentine's Day, they sold a deal where the winner went on a date with Gul Panag for a full day. They sold a Puppy on April-1st.
Hot Selling Cakes on the Site are – Under the Services Category it is undoubtedly Dining and personal care. Going forward it will be Products. They Sell two new products a day and the revenue is doubling every month. Over the next three months, they plan to reach 200 new products a day.
SnapDeal till date has raised $50 Mn in Funding.