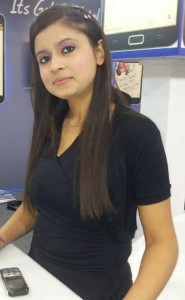 Anil Ambani managed Reliance Communications [CDMA & GSM] has raised calling rates by 25% since last Friday. The Company said it has revised its base tariff from 1.2 paise per second to 1.5 paise per second and this would be initially implemented in four states [(Himachal Pradesh, Madhya Pradesh, Bihar and Gujarat] and would be rolled out across the rest of the county within a month. RCom's revised call rates will initially affect new customers and will be extended to its existing users when the validity of their current tariff plans expires.
RCom Tariff Hike Sustainable Only if Airtel Responds
Reliance Communications has poor quality subscriber base (active subscriber base is c76% vs. c90% for Airtel, Idea and Vodafone) and will have an uphill task to sustain the hike. Separately, although RCom is a number 3 player in Bihar, HP and MP, it is a laggard in almost all other circles. Replicating the hike across India could prove to be difficult if competitors do not follow suit.
RCom Revenue Market Share may erode Further
Voice Call tariff hike is the right step going forward, we remain skeptical on whether RCom's strategy would help it increase its Revenues. Reliance GSM is a relatively new entrant, therefore we see more risks of its subs churning out or MOU / Subscriber
declining led by tariff hike. Furthermore if operators like Airtel / Vodafone do not follow this move, Reliance will witness erosion in revenue market.
What happened when Airtel Raised Tariffs last Year ?
When Airtel raised tariffs in July 2011, traffic fell by ~1% QoQ for the sector in Q2 – FY12, and a knock down of ~80bps QoQ revenue market share. Airtel did not see any positive traction and the competition was half-hearted in response. This compelled Bharti to revisit its strategy and it benchmarked itself to the market rates and trade promotions to regain revenue market share.
So it is safe to conclude that Airtel will change it strategy only when the best competitors in Indian Wireless industry, Vodafone and Idea Cellular are serious about replicating the tariff hike.