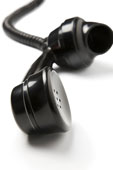 There is political pressure against Chinese network equipment vendors which culminated this week in news of BSNL canceling an order to Huawei.
Huawei had at first won a contract from BSNL last year for the Northern region totalling nine million GSM lines. Afterwards, they had won a second contract for the Southern region for similar number of GSM lines. Since most most government communications occur over MTNL/BSNL networks, BSNL resisted giving out contracts to Chinese equipment manufacturers due to security concerns and have concomitantly preferred American and European vendors.
With the consolidation of the telecom equipment industry globally, there just 5 names – Nokia Siemens Network, Alcatel Lucent, Ericsson, Motorola and Nortel apart from the Chinese. Nortel and Motorola continue to have a presence in Southern India, however it is difficult for NSN and Ericsson to offer competitive prices in this region due to lack of scale.
The logic behind BSNL selecting Huawei in Southern region despite objections from Department of Telecom and Defense services on the grounds that there are no international boundaries in the South and it would be safe to use a Chinese vendor. And also Huawei was offering the lowest price.
It is High Time that India sets up a National Communications Security and Monitoring Agency headed by an able person such as Sam Pitroda to put an end to all the bias and also make the private Telecom operators comply with the new rules of this agency.