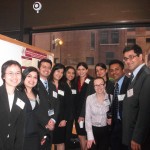 Bharti Airtel – The World's Low Cost Wireless Minutes producer is replicating its business model with localization in Africa. We believe a change in strategy at the African asset after Bharti's takeover from Zain will likely lead to turnaround of the asset.
Give more autonomy to local managers – Bharti will likely give more autonomy to the country managers given that each market has different demographics/competitive dynamics. This would give local CEOs more authority to make faster investments, quicker decisions (like responding to any competitor moves; taking opportunity of any regulatory changes) and therefore likely lead to market share gain/better return on investment.
Improved Network Quality of Service – Zain was under investing in these assets given the cash-flow constraints and Bharti needs to make investments to avoid any congestion issues. Based on our discussions with equipment vendors/industry participants we believe Bharti is focusing on optimizing its network before its launch in Oct 10. Bharti can leverage the sophisticated distribution network it has developed in India, which would help its local managers better track daily top-ups/net adds (and therefore strategize accordingly).
Clear Strategy – Bharti has a clearer strategy (intends to replicate minutes model) and focused approach (judging by the reorganization of business into 3 different units), which will likely help the company to grow inline/better with the market. For instance in Kenya, Zain was focusing on the high-end market and its tariffs were inline to slightly higher than the incumbent operator. Recently Bharti slashed tariffs by 50% (aided mainly by the decline in IC rate – its tariffs are now lower than the incumbent's) and started focusing on the mass-market.
Outsourcing of non-core activities/towers – Airtel has issued RFPs for IT outsourcing and call center outsourcing for its African unit. Also the company is in discussions with other operators/regulators on topics related to tower sharing.