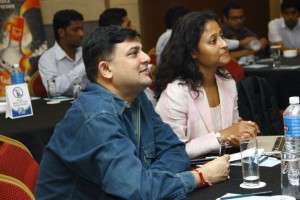 Building a leading brand in the Indian Telecommunications Market with a very nascent Data Only Business may prove to be an Herculean Task for Mukesh Ambani's Reliance Infotel. The potentially limited scale for data services despite heavy investments would dent the RoI profile of the venture. We already know that returns on 3G investments are already subdued and will take 3-4 more years despite ~20% CAGR in non-voice revenues.
Clearly, Reliance Infotel would aspire to launch a full bouquet of wireless services (data+ voice+ video) and address the needs of consumers as well as small/ medium enterprises. Reliance's entry into 2G/3G based voice services cannot be ruled out as the prevalent regulations and the ecosystem do not support voice over LTE networks (VoIP) on a large scale.
What are the Potential Options for Reliance Infotel to offer a complete bouquet of Voice and Data Services ?
Offer voice over LTE (VoIP),
Bid for 2G spectrum (1800MHz/900MHz) and set-up Greenfield operations, and
Acquire an existing 2G/3G operator.
Current regulations do not permit offering voice over LTE devices in India. The Unified Licensing norms, as proposed by the TRAI, do allude to technology neutrality and permit operators to offer all telecom services including internet telephony. However, the requisite user devices are yet to be commercially launched and that, initially, would be a major constraint even if regulations were to permit VoIP. Handset subsidy could be a drag on Reliance if at all it chooses to SELL own Branded Handset and Devices.
Acquisition of a nationwide spectrum (6.25MHz of 1800MHz band) and setting up a Greenfield operation would cost between US$5.0bn-5.5bn (assuming winning price of ~US$3bn for the spectrum). This will only be marginally lower than the total outflow for acquiring a mid-sized GSM operator (US$6bn-7bn). The M&A route, as and when permissible, would not only render an immediate scale and platform to build the business, but also save time to market 4G offerings.
To put things into perspective, Idea Cellular (3rd Largest Wireless Operator), with ~120m subscribers and ~15% ALL India RMS, currently has an enterprise value of ~US$8bn. Aircel and Reliance Communications, with a relatively smaller market share, could fit the bill with some debt restructuring.