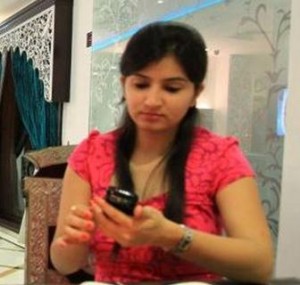 The Indian Government is going by the TRAI recommendations of deferred payment for Spectrum Auction Winners as well as High Reserve price which is actually benchmarked against the 3G Auction prices. [Note – Only GSM Operators  & 1800MHz Spectrum band is considered in this article for the sake of Analysis]
The top eight service areas account for 83% of the Pan-India reserve price, with Delhi and Mumbai constituting ~40% of the Pan-India reserve price. Lack of interest in the top eight service areas can be termed an auction failure, in our view. PAN India price is 140,000 Mn and Top 8 Reserve price will be Rs 115,841 Mn.
The leaders in the market, Airtel Vodafone, and Idea control 67% revenue market share. Post 3G allocations, these operators have sufficient spectrum to run their operations and may not need anything desperately in the near future.
Matching Spectrum Auction Prices during Renewal
It is widely speculated that the Government may not take the auction route every now and then and thus may tag the spectrum pricing to previously discovered auction prices. Thus we believe it will be in the operators' best interest not to participate in these auctions at such a high price.
Idea Cellular Bid in Auction
Idea is likely to bid in six of the seven service areas (except Tamil Nadu) where its licenses were cancelled as the cost of spectrum in these service areas is not large when compared to other service areas.
What is Reliance Communications & Tata DoCoMo's Strategy for Auctions ?
Both of them have narrowly escaped being caught in the Telecom Spectrum Scam [GSM Operations] but have a very weak business case going forward. They are highly likely to stay away from the 800MHz (CDMA) auction as well since they would have to match the auction discovered price when their licenses come up for renewal in 2021. As 4G LTE services gain a foothold in India, the business case for EVDO based wireless broadband operators will be bleak.
What are New Operators upto ?
S-Tel, Etisalat and Loop have decided to exit. Videocon group might bid in eight service areas, it remains to be seen which service areas they choose and how they arrange for finances given that Indian banks are unlikely to lend to Videocon.
Uninor's Strategy for Spectrum Auction
Telenor said that it will be restricting operations of Uninor to nine service areas (from 13 service areas currently) in order to limit losses. Further, Telenor said that it intends to limit its investment in India to Rs155bn [Rs127bn already invested], implying it only has Rs28bn to invest further in India.
9 focused service areas are likely to cost Rs73bn (at reserve price) which is far higher than the limit and considering an upfront payment of just Rs 24,272 Mn at 30%, it'll be left with very little cash to run the operations. Considering how Tata DoCoMo, Aircel etc are struggling to make profits in India, Telenor's India network is still at a nascent stage and requires further investment, which will only increase operating losses .
What about MTS Sistema's Wireless Business in India ?
MTS Sistema will have to pay US$1.7bn for pan-India 2.5MHz of spectrum in the 800MHz spectrum band. With mere 1% Revenue Market Share it is impossible for it to build a business case unless it is here for charity, considering the fact Indian Telecom is all about GSM.
In the next article we'll discuss on what Reliance Infotel Broadband of Mukesh Ambani's possible strategy towards spectrum auction could be.