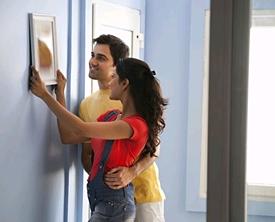 99acres the online real estate classifieds portal reported robust growth at 52% YoY during the quarter. The company registered strong growth despite tough real-estate market as new launches in Gurgaon and Noida picked up. Moreover, management suggested that there is incremental shift from print real-estate advertisements to online portals, a trend which we expect to continue as print is a relatively expensive medium to advertise.
Where is 99Acres Business Currently Focused ?
99acres is more focused to new project/house market (compared to secondary market) increasing dependence on new launches. However, management pointed out that the company is making an effort to penetrate the secondary market (property dealers) to increase the proportion of business from the resale market, where the interest rate and inflation impact is lower.
99acres has a leadership position in the Indian Real Estate classified business with the highest traffic share. Revenue from this segment stood at Rs 116mn for the quarter. Total listings on the portal have scaled up to 4483,000 (up 53.8% YoY). Revenue growth in this business is dependent on macro factors such as GDP growth, interest rates, inflation and the regulatory environment.
The following Chart Shows the number of paid transactions on 99Acres which has steadily grown over the last 11 quarters.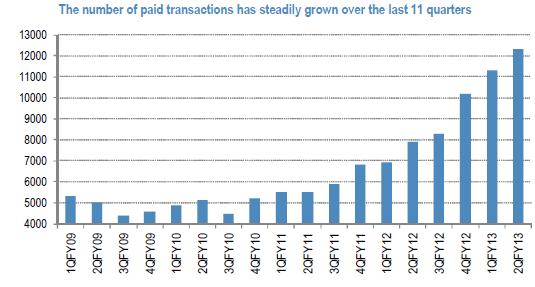 The Indian real estate portal market is still in the nascent stages, and a host of factors such as increasing internet penetration (which is at a dismal ~10%, currently), rising urbanization, huge population and secular shift toward organized real estate development provide ideal background conditions for the growth of this business.