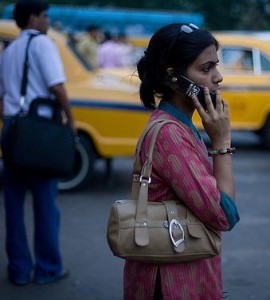 The Indian Wireless industry may head into another round of chaos, this time around the issue will be disruption of mobile services reach / coverage, if the Government opts for full 900 MHz Spectrum Refarming.
Impact of 900MHz Spectrum Refarming on Mobile Services
All operators have to replace existing Network Gear in 900 MHz circles with that of 1800MHz if they have the spectrum in that band
For similar coverage that 900MHz band offered, additional BTS in 1800 MHz have to be deployed as spectrum has relatively poor propagation characteristics
Operators will take a deep hit on their margins
Rural Coverage will be severely affected [Note that Airtel, Idea and Vodafone are the Leaders in Rural India and not BSNL]
Incumbent operators – Airtel, Vodafone, BSNL will have an opportunity to retain 900 MHz provided they bid the most in the auctions which will be held separately for this spectrum. Airtel, Vodafone and Idea are arguing on the issue of License extension Vs. renewal. Operators suggest that it is extension and as such there must be continued extension of underlying spectrum assigned and the licenses. Only recently after the 2G Spectrum Scam, licenses and spectrum have been de-linked, suggesting that prior to this licenses and spectrum were bundled and as such license renewal is not merely of the licenses but of the spectrum assigned as well.
900MHz Spectrum for Voice Vs Data
Voice revenues account for 91% of total wireless industry revenues, USD26bn opportunity today when the VLR penetration is at 56%. With rural tele-density still at 37%, incremental voice opportunity still looks meaningful in the near to medium term. Thus, assuming 900MHz for voice is an uneconomical use of spectrum as suggested by TRAI is wrong.
International Best Practices
Globally the practice has been of partial re-farming. Notably in the markets where re-farming has taken place, incumbent operators are still using this for GSM services and only in select markets operators have launched UMTS / Data services. Additionally globally regulators have considered various issues before considering spectrum re-farming.
What should TRAI & DoT Do ?
Pricing of 900MHz at twice the rate of 1800MHz as suggested by TRAI is certainly wrong. 900MHz must be priced the same as 800MHz and existing operators must be asked to cough up the amount at the time of renewal / extension or surrender and go for 1800MHz. All this implies, your mobile call tariffs and wireless data charges are headed higher. So much to pay because of one corrupt and arrogant Government and its ever silent Prime Minister.