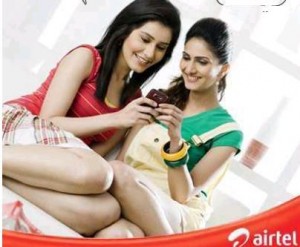 Bharti Airtel, India's first Telecommunications company which launched 4G / LTE Services today stepped into Maharashtra by Launching Airtel 4G / LTE Wireless Broadband Services.
Airtel has done an impeccable job by lighting 605 Towers across the Length and Breadth of Pune city to offer seamless coverage of the highest speed broadband services available in India to prospective consumers in Pune, Maharashtra. Airtel 4G LTE Tower Locations and Coverage Map in Pune is as Published here.
Which outlets in Pune Offer Test Experience of Airtel 4G LTE?
The following Airtel Branded Outlets offer / server as 4G LTE Broadband Experience Zones in Pune
Vivek Communication Kalyani Nagar, Pune
Kartik Televenture Aundh, Pune
Tele Communications Karve Road, Pune
Ankit Communications Akudi/ PCMC, Pune
Shree communication Hadapsar, Pune
How to Subscribe to Airtel 4G LTE in Pune ?
Now, customers in Pune can also buy Airtel 4G LTE online or you can call their customer care (1800 103 0405)
Can a Consumer use Roaming Facility on Airtel 4G LTE network ?
Airtel 4G service is currently launched only in Kolkata, Bengaluru and now Pune; Airtel 4G LTE experience will only be available in these two cities. If you are in any other city where there is Airtel 3G Coverage, you will be able to enjoy 3G Speeds using the same Airtel 4G Dongle. No separate Data usage charges will be applied for 3G if you have not exhausted your limits allocated in the plan.
Mr. K Srinivas, President – Consumer Business, Bharti Airtel said,
Today, we are excited to launch Maharashtra's first 4G experience for Airtel customers in Pune. The response received by Airtel 4G services in Kolkata and Bengaluru has been compelling – thus reinforcing our long term focus on delivering technologies to fulfil the needs of India's rapidly growing data evolution story. With both home and office users opting for 4G services, it is heartening to see early adopters of this technology acknowledge the experience that Airtel 4G delivers – for everything from streaming videos and downloading music, to accessing business applications, email and rich multimedia content. We are optimistic about the traction that 4G will see in months to come and look forward to rolling out our services in other circles soon
Do let us know about your experience using 4G LTE Services in Pune.