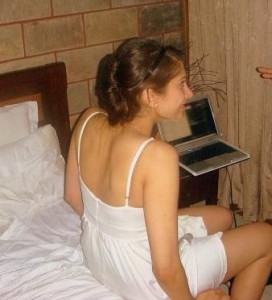 India's Largest Wireless operator Bharti Airtel Ltd became the first Telco to launch 4G TD-LTE based Wireless Broadband Services in India, a substitute for Fixed DSL / Cable Broadband. Three weeks after the launch in Bangalore / Bengaluru, we decided to review and test the performance of Airtel 4G. Tests were carried out at a dozen locations at various points in the city – Commercial as well as high-end residential areas were included.
What is the Maximum Download Speed on Airtel 4G LTE ?
Anybody going for 4G LTE is definitely looking for high Speed broadband for business productivity. Though Airtel advertises 100 Mbps peak speed, in reality we'd be satisfied with even 50 Mbps speed. However, the peak speed which we got is just 27 Mbps at only one location and on an average we'd like to say we got 18 Mbps outdoor and the test setup being stationary [non-mobile] while connecting to Indian Servers.
Airtel 4G LTE Speed dropped drastically as much as 40-50% while we were indoors in Commercial as well as Residential Apartments. Thus we'd say the Average 4G Speed Indoors is around 9 Mbps while connecting to an Indian Server.
Speed While Connecting to BroadbandIndia's SpeedTest Benchmarked Server
While testing Airtel 4G LTE against our own Speedtest Benchmarked module, we found that the speed further dropped by a fourth. Thus the Average Outdoor Speed was around 14 Mbps and Indoor Speed was 6.5 Mbps. Still far better than any 3G or EVDO Wireless Internet Services. The wide difference in speed could be rarely noticed since we've never seen speeds exceeding 5Mbps in India. The difference could be due to bottleneck at the international submarine cable capacity as well. in any case, we could watch YouTube Videos without any buffering problem as well as Hulu Videos [ofcourse connected through a high performance VPN server from University of California]
How does Airtel 4G LTE Perform/ Speed in Moving Car ?
We'd always like to test a product at its boundary conditions and hence this Mobile 4G Broadband Speedtest. While moving around in a car, we did not face any handover problems (switching from one tower to another), but speed was drastically low at around 4Mbps to 6 Mbps. Airtel may not agree with out view since they are not marketing this as Mobile Broadband product but dongle / indoor multi-user modem meant for Indoor use in normal course.
Airtel 4G LTE Coverage in Bangalore + Sales Thus Far
Airtel has activated 4G LTE on ~1,000 of 3,500 sites across Bangalore and the number is being continuously increased, according to a Sales person of Airtel. In the first two weeks they had been able to sell couple of hundred devices so the 4G network was literally non-occupied while we conducted out tests 🙂
In our view, 4G LTE response from consumers has been pretty low despite Airtel having advertised 4G in NewsPapers as well as on Billboards including in CBD. We think the bottleneck for acceptance is the high device cost at Rs 7000+ even though it could be subsidized by breaking the cost over 12 months included customers monthly Bill. Hopefully, Airtel sweetens the 4G LTE Offer and lures customers to the Platform ahead of competition. What say ?